Panama City is the county seat of Bay County, FL, with a population of around 37,000 people. Its coastal neighbor is Panama City Beach, known for having one of the best beaches in the United States.
Loved for its long and wide white sugar sand beaches. Full of fun for families, couples and singles. The beach community has incredible opportunities for water sports, boating and entertainment on land.
Here are the top 10 free things to do in Panama City Beach. For accommodation you have to book a hotel in Panama City near the beach.
Top 10 Free Things To Do in Panama City Beach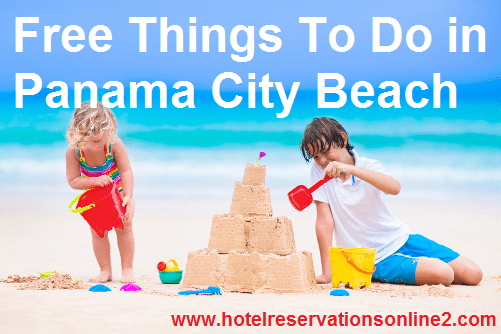 1. The Panama City Beaches
On the shores of the Gulf of Mexico in northern Florida, Panama City has 27 miles of beautiful beaches. It offer to all who love the sea and the sand. Locals love Shell Island, accessible only by boat, and its remoteness from the mainland.
It is an attraction for people looking for a quiet place to swim and sunbathe. The sand dunes, the presence of loggerhead turtles as well as sea turtles, and the nesting place for shorebirds. It is a place where everyone can enjoy the beauties of nature.
St. Andrews State Park is another place where visitors and locals can enjoy the undeveloped beach. Along the trails in the park, you can see deer, as well as occasionally alligators. On the shore, visitors enjoy fishing, snorkeling and diving. There is a beach in Panama City for all tastes and pleasure.
Rick Seltzer Beach is a great place for visitors and locals who don't have access to the beach. Rick Seltzer Beach has a promenade that crosses the dunes to the beach from its ample parking. The beach is not developed and is lovely, with sandbars in bluish green water. This beach is marked bathing area and seasonal lifeguards.
Free Things to do in Panama City Beach Spring Break.
The promenade allows the dunes of pedestrian traffic to be preserved. Interpretive signs are placed along the beach to help the public understand the delicate balance of sand dune ecosystems.
The beach has outdoor showers, restrooms, benches, picnic facilities as well as a pavilion with its own sheriff station and vending machines. Visitors who love collecting shells will find rewards here.
RELATED: Fun Things To Do In Miami Beach With Kids.
2. The Museum of Man in the Sea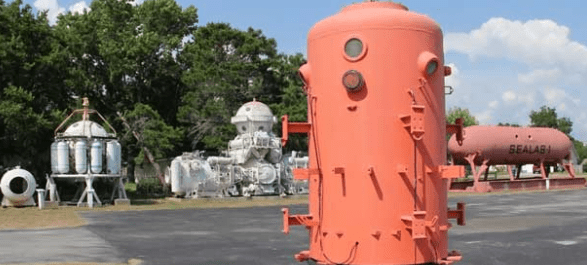 The Museum of Man in the Sea was founded in 1976 by the Diving Institute, which is made up of former Navy Seals and marine scientists. It is a place where the history of man's relationship with the underwater world is explored through interactive exhibits as well as fascinating exhibits.
Fun Things to do in Panama City Beach
Visitors can climb through a submarine, try on a brass diving helmet and learn about the strange and wonderful techniques that ancient divers used to breathe and stay underwater.
The museum has exhibits of submarines, diving capsules, underwater living facilities, masks and helmets, and commercial and naval diving equipment. There is also an interesting diving movie that visitors can watch.
RELATED: What To Do When You are in Croatia Family Vacation?
3. The Coconut Creek Family Fun Park
Visitors looking for a way to entertain children during the day should not look beyond Coconut Creek Family Fun Park. The park offers full-day tickets that allow guests unlimited rounds of miniature golf and unlimited raids in the maze.
Coconut Creek Family Fun Park has two very well-kept safari-themed mini-golf courses that are reputed to be the best mini-golf in the area.
The maze is a challenge for children and adults alike, and is regularly redesigned so that it is never less difficult to solve. The labyrinth is the size of a soccer field and teaches orientation skills to the people who cross it. Snacks and drinks are available on site.
RELATED: 15 Fun Things To Do in Myrtle Beach.
4. The Conservation Park
The Conservation Park is both a public park and an attempt by the community to recover wetlands and cypress forests that have been threatened by invasive species. Wetlands have been rehydrated and native species have been reintroduced. The park has 24 miles of trails, some paved, some with boardwalks.
Cheap and free Things to do in Panama City Beach
The shortest path is half a mile, and the longest is eleven miles, all are level and easy to walk. Only hikers and cyclists are allowed on the trails, and dogs must be tied. Guided walks of Audubon birds are offered seasonally.
Visitors can see alligators, wild boars, lizards as well as a wide variety of birds. Parking and bathrooms are available.
RELATED: Things To Do in Pasadena California
5. The Gulf World Marine Park
Gulf World Marine Park focuses on the study and conservation of marine mammals such as sea lions, dolphins and manatees. They present many interesting shows, which include performances of bottlenose dolphins, rough tooth dolphins and sea lions.
Visitors can see the feeding of rays, sharks and turtles, and can see underwater diving demonstrations.
The park is famous for its dolphin encounters. Visitors can stay on land and meet a dolphin, or they can get into a pool to enjoy interactive time with dolphins. Opportunities are also available for those who wish to meet sea lions, manta rays or even be a coach for a day.
RELATED: Romantic Things To Do in San Jose.
6. The Russell-Fields City Pier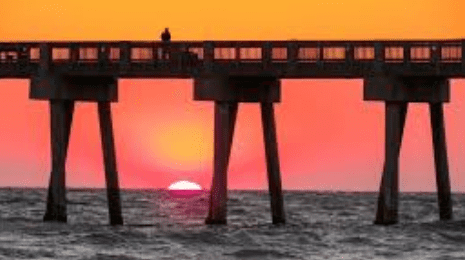 Russell-Fields City Pier is right next to City Beach, and is the longest pier in the Gulf of Mexico. At 1500 feet long, the pier is wide, easy to walk and is well maintained, making it the perfect place to walk and fish.
On the edge of the pier, visitors can see a variety of marine life, such as fish, sea turtles and rays of many types. This is also a free things to do in Panama City Beach.
The sunrise and sunset are particularly beautiful from the end of the pier. City Beach is the only beach in the Panama City area that has lifeguards specially trained in open water.
They adopt a proactive approach to ocean security and are on duty from May to October. The beach has eleven beach volleyball courts. Dogs are welcome on the beach, but they must be tied.
7. The Dolphin and Snorkel Tours
Dolphin and Snorkel Tours offers private departures with a maximum of six people per boat. They are the only tourism company in Panama City Beach that guarantees dolphin sightings, due to the high concentration of bottlenose dolphins near its marina.
Riders are welcome to jump and swim with dolphins. But as avid environmentalists, the company does not try to attract the attention of wild dolphins with food, as it causes a change in the dolphin ecosystem.
Snorkeling and free diving trips offer passengers the opportunity to dive over coral reefs, shipwrecks, seagrasses and sandbars to see the generosity of the natural world under the sea.
Shell Island Eco-Tours is led by expert guides who instruct visitors about the more than 180 species of migratory birds that inhabit the island. Sunset Cruises has a BYOB policy and allows passengers to enjoy the sunset and dolphins at the same time.
RELATED: Top 20 Things to Do in New York.
8. The Schooner's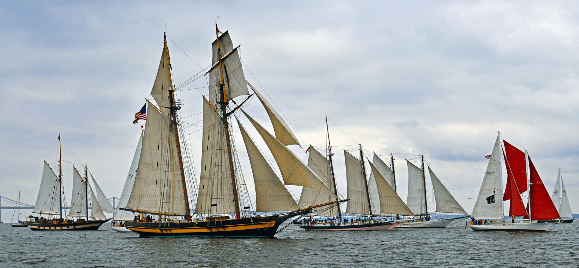 Schooner's is the "last local beach club" in Panama City, located along the historic East End of the city along its beautiful coastline. The beloved restaurant is open seven days a week for lunch, brunch and dinner service. It feature live music performances by local bands throughout the week and opportunities to play beach volleyball.
Delicious dining options include the restaurant's famous Beach Party seafood fountain, which combines red fish, oysters and butterfly shrimp. Southern-style classics are also served, such as crab cakes with giant chunks and shrimp and semolina.
It has excellent exclusive burgers and chicken and fish sandwiches. At brunch, diners can choose between Monte Cristo sandwiches, lox and bagel trays, or homemade biscuits and salsa accompanied by national and imported beers, special cocktails and frozen tropical drinks.
9. The Wonderworks
WonderWorks Panama City Beach is just one of a chain of amusement parks covered with branches throughout the United States. With the aim of educating while entertaining, Wonderworks has more than one hundred practical activities for the enjoyment of adults and children, as well as a laser tag field and a three-story challenge that glow in the dark ropes.
Visitors can ride a virtual roller coaster, dance on a gigantic piano, try on a space suit, try to land on a space shuttle, play in the bubble lab and try virtual sports, and lie on a bed of nails.
Wonderworks hosts birthday parties, is open to school groups that want to learn about physical sciences as well as has a small restaurant that serves pizza and other snacks.
10. Shell Island Snorkelling and Dolphin Tours
Families looking for a relaxing trip in the Gulf waters will find exactly what they are looking for with Shell Island Snorkelling and Dolphin Tours.
The company pilots its pontoon ship certified by the US Coast Guard. UU., Which has capacity for 24 people and is completely covered, and shows passengers the beautiful marine life in the area.
Snorkeling tours allow plenty of time for underwater investigation of shells, sea urchins, sand dollars and dolphins that pass. All trips stop at the pristine beaches of Shell Island, where there is time to sunbathe, swim and make sandcastles.
The snorkeling equipment comes with the price of the tour, but there are also paddle boards that can be rented.